Welcome to The Mariana Trench, a solo or 2 player pocket sized game that plays in 10-15 minutes. Your objective as a deep-sea researcher is to guide your sub through fathoms of water, descending to the Trench floor, to find mysterious and amazing sea creatures.
Will you become a renowned research scientist, or will you fall victim to the creatures that lurk beneath the surface?
If you like the game, support it on Kickstarter!
The mod has snap points on all the cards, left and right from the middle, so the submarines easiely snap on to the cards for upgrade or transport.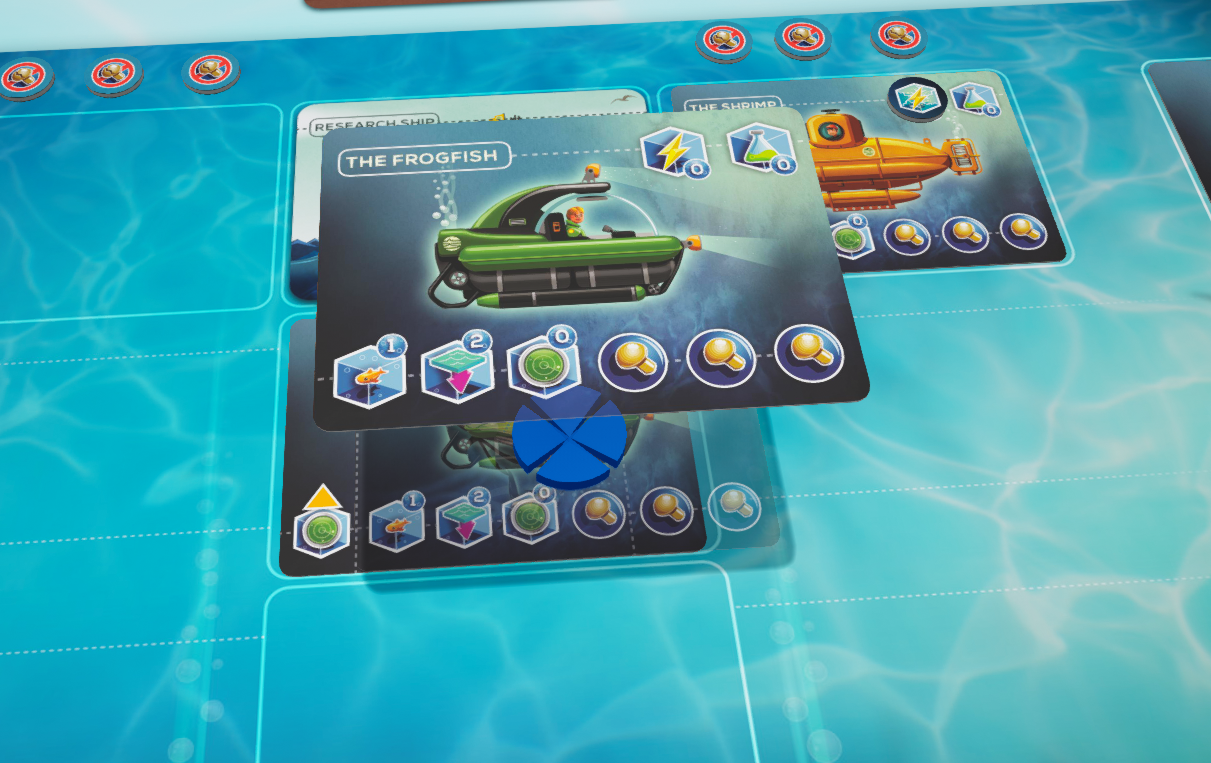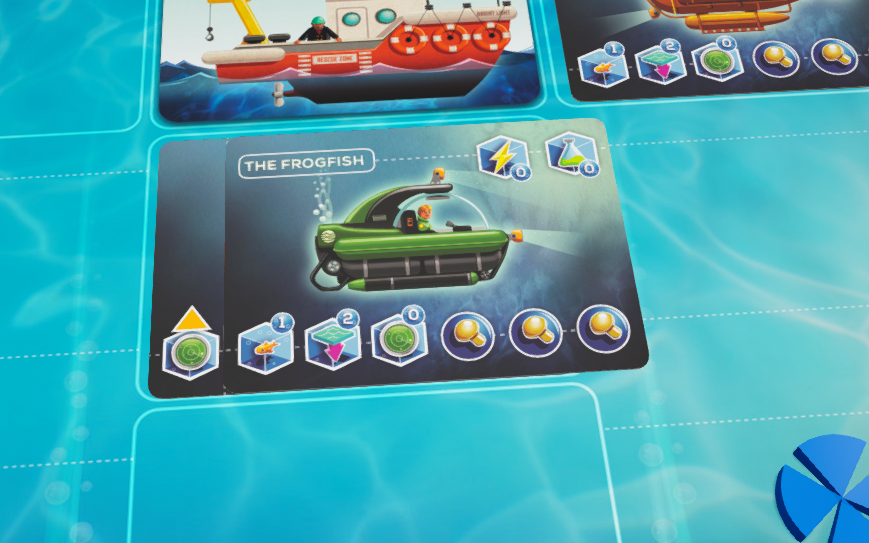 This causes a small problem though: You have to be careful when putting cards back on top of the deck so you don't accidently put them on the snap points. The easiest way to do it to put them down with the cursor on the top, bottom or either side: